Prices of potatoes, onions and other food products fall – Business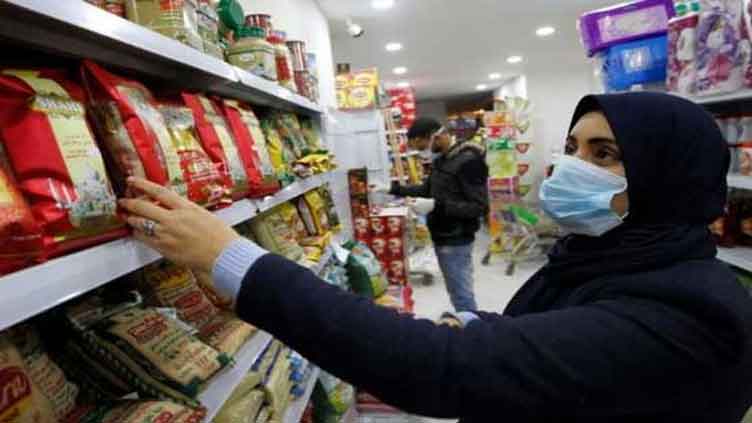 Published on December 24, 2021 5:10 p.m.
The price of potatoes, onions and other food products is falling
ISLAMABAD (Dunya News) – Prices of various food items fell in the week ending December 23 from the previous week, according to Sensitive Price Indicator (SPI) data released on Friday by the Bureau of Pakistan statistics (PBS).
According to the data, food items that saw prices drop on a week-long (WoW) basis included potatoes and chili peppers, which were priced down 5.26 percent and 4.16 percent respectively.
Other food items that saw lower prices included onions (2.80%), gur (0.76%) and wheat flour (0.12%)
On a year-over-year basis, commodities that saw lower prices during the week compared to the corresponding week last year included onions (25.15%), Moong pulses (24.56%), tomatoes (16.48%), eggs (10.03%), chicken (9.74%) and potatoes (7.98%).
On the other hand, items that saw a price increase on a WoW basis included Legume Tomatoes (7.28%), Eggs (2.95%), Masoor Legumes (1.72%), sugar (1.46%), the chappal sponge for men (20.08%), women's sandal (16.69%), men's sandal (8.34%), GPL (5.03%) and georgette (1 , 00%)
Year-on-year, products that saw higher prices included electricity for the first quarter (83.95%), LPG (71.18%), cooking oil 5 liters (59.93%) , vegetable ghee 1 kg (56.77%), vegetable ghee 2.5 kg (54.70%), mustard oil (53.75%), men's chappal sponge (50.25%), men's sandal ( 44.49%), toilet soap (44.39%), gasoline (35.42%), Masoor legume (34.35%), chili powder (26.75%)) and diesel (26.72%) ),
During the week, out of 51 items, the prices of 23 items (45.09%) increased, 05 items (9.80%) fell and 23 items (45.09%) remained stable
It is relevant to mention here that the headline weekly inflation based on SPI for the week ended December 16 saw an increase of 0.40% for the combined income group compared to the previous week.
The SPI for the week under review in the aforementioned group was recorded at 168.83 points against 168.16 points recorded the previous week.
The weekly SPI with base year 2015-16 = 100 covers 17 urban centers and 51 essentials for all expenditure groups.
The sensitive price indicator for the lowest consumer group up to Rs 17,732 saw an increase of 0.28% and rose from 177.32 points last week to 177.82 points during the week under review.
Meanwhile, the SPI for consumer groups from Rs 17,732 to 22,888; 22,889 – 29,517 Rs; From 29,518 to 44,175 rupees and over 44,175 rupees increased by 0.29%, 0.31%, 0.133% and 0.46% respectively.